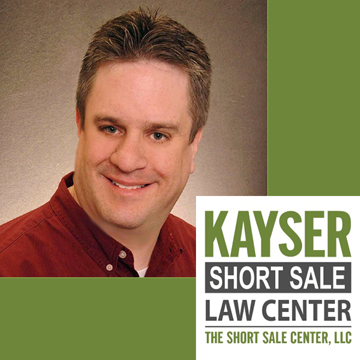 It is an absolute necessity that you have an experienced short-sale team to help you navigate through your short sale! The cost of not having an experienced short sale team can have lasting effects on your ability to purchase a home in the future.
My in-house team includes an experienced real estate broker who knows the ins and outs of real estate laws. She is active at the state level, serving on committees that help shape new laws affecting real estate transactions all across Missouri. She knows the real estate market, and we work together to generate a fair offer on your home that your lien holder will accept.
I also work closely with our on-site title company to advise me on title issues, such as liens on your home that could compromise a short sale if not discovered in time.
Finally, I'm a part of the Kayser & Associates Short Sale Law Firm. Call me at 636-336-2893 if you have any questions about the process and why you need an EXPERT team!