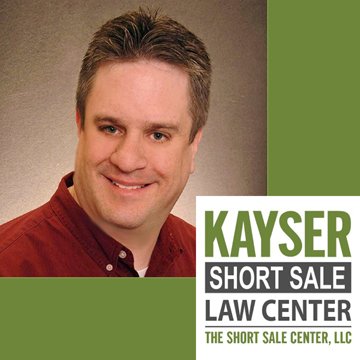 A Short Sale is a sale of real estate in which the proceeds from selling the property will fall short of the balance of the current loan(s) on the property, and the property owner cannot afford to make monthly payments due to a Hardship such as Death of Spouse, Loss of Job, Divorce or other hardships approved by the lender. The lender/or lenders agree to release their lien on the property and accept less than the amount owed on the debt on the property. Any unpaid balance owed to the creditors is known as a deficiency. A short sale is often used as an alternative to foreclosure because it mitigates additional fees and costs to both the creditor and borrower.
Robert Clarke has been negotiating sales since 2007 and he has a passion for helping people through difficult times. Contact Robert today to learn more about short sales. 636-336-2893 or
rclarke@kayserlawfirm.com.