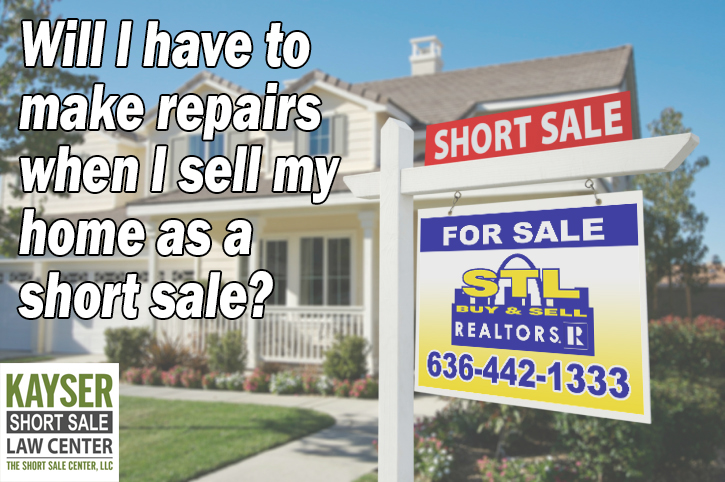 Generally speaking no, you don't have to make repairs to your home when it is a short sale. [explain this more]
It is imperative that you have an experienced listing team, advised by a hands-on broker guiding you through the process. Whether you are the buyer or a seller of a short sale, you absolutely want to have an expert who knows then ins-and-outs that each lender requires.
There are requirements as a buyer of these properties as well; all the more reason why you want an experienced short sale expert involved in the transaction. There are certain closing fees that the lien holder will not pay, as well limits on how much in closing costs can be paid on behalf of the buyer (if any). The buyer is allowed to have a building inspection, they are actually encouraged to, however they are buying the home as-is.
For more information about buying or selling short sales, contact us at 636-486-1498 or shortsales@stlbuyandsell.com.